This year, the Tolna county Prima Awards Gala was held for the seventeenth time, within the framework of which the outstanding people in the fields of science, art and sport were awarded, and the Tolna county organization of the National Association of Entrepreneurs rewarded those county entrepreneurs and company managers who took great steps for the development of the area.

Pavel Kudriavtcev, CEO of Pannonia Bio, who has been successfully managing Europe's largest single-site biorefinery for more than two years, was also among the Tolna County Entrepreneur of the Year honorees this year.

Thanks to continuous development and new investments, the ten-year-old company already employs nearly 400 workers, thus becoming one of the most attractive and largest employers in the region over the past ten years.

According to Pavel Kudriavtcev, the award is the merit of the entire collective and all employees, and the most important thing for him is to work with respected, collaborative and responsible people to achieve the common goals.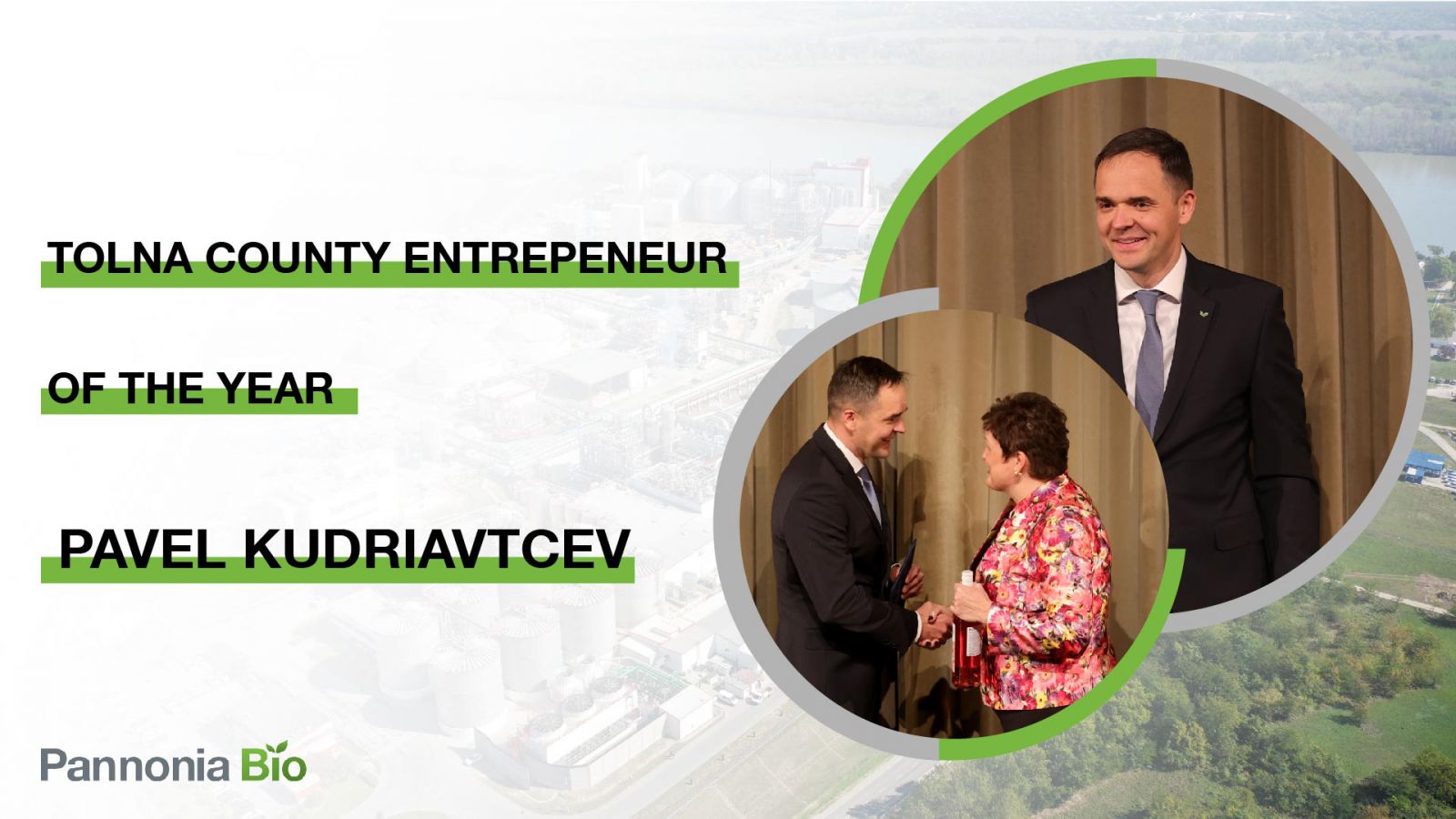 First picture: Pavel Kudriavtcev is the Tolna County Entrepreneur of the Year, second picture: Pavel Kudriavtcev receives the award from Dr. Árpádné Süveges, deputy major of Dunaföldvár
photos taken by: Makovics Kornél, teol.hu